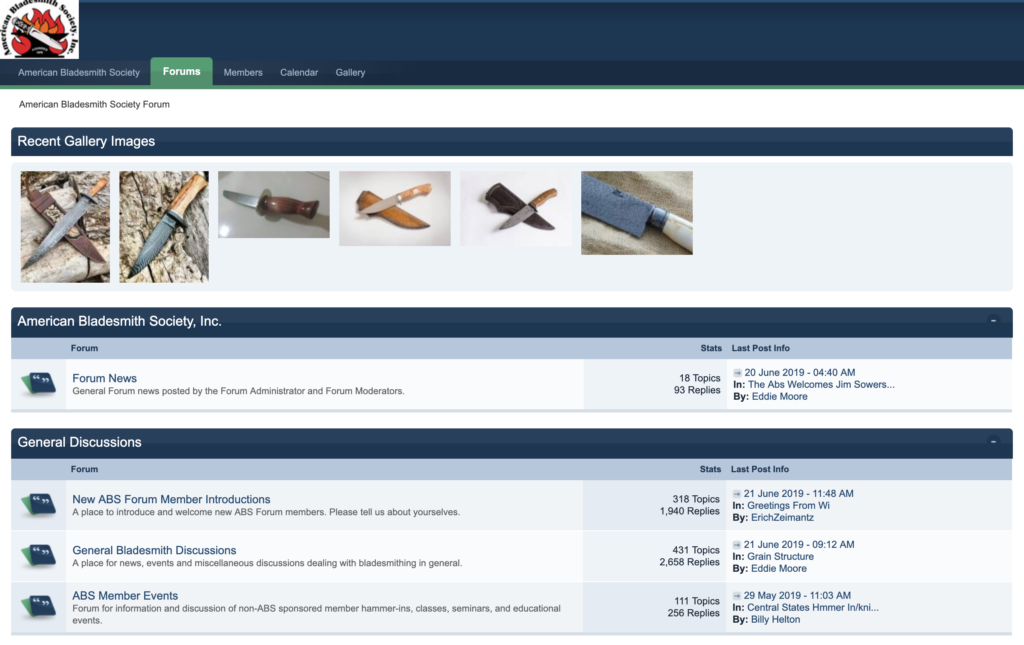 The American Bladesmith Society requires each user to have an active ABS membership prior to registering for the ABS Forums.
Once your ABS membership is activated, go to the ABS Forums Registration Terms & Rules page to begin your forum registration.
The ABS has very specific requirements for forum registration, so make sure you follow their guidelines! All of the information you provide must match your information in the ABS membership database.
For your username, use your first name and last name with a space in between. For example, Bill Moran's username would also be Bill Moran.
Use the same email address you used to purchase this course. This should also be the email address associated with your ABS membership.
One of the fields on your registration page is a challenge question. The answers to these questions can be found by browsing the American Bladesmith Society website.
If you are unable to register for the ABS Forum, please contact the ABS.